Donald Trump: 'Atlantic City going bust? Totally my fault'
As another city is on the brink of going insolvent, someone has finally stepped forward and accepted responsibility: US Alan Sugar-alike Donald Trump.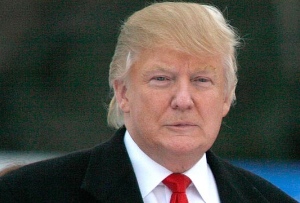 As another US city teeters on the brink of insolvency, at least someone has the guts to accept responsibility. Step forward Donald Trump: golfing tycoon, professional combover, bankrupter of cities.
In an interview with Bloomberg Television, he admitted things had started to go wrong for the city when he stopped investing in its local hotel and casino industry.
'A lot of people say when I left, that's when it went bad,' he said. 'In one way I'm honoured by that statement. But in another way I feel badly.' With unemployment in the city at more than 13% and 32,000 casino jobs at risk, we bet he does.