Don't be a bad boss
Recent headlines have been full of stories about poor leaders bringing down businesses. So, what should line managers - who are coming through the ranks - do to avoid the 'traps' of poor management?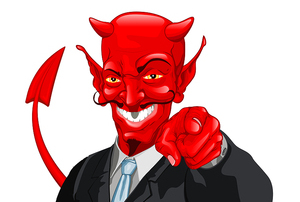 Recent research shows that 43% of UK managers rate their own line manager as ineffective and only one in five are qualified to lead a team. Often some bosses are 'accidental managers,' suddenly tossed into management without experience or training as a result of companies reorganising or promoted due to technical skills rather than their leadership ability.

So how can you avoid the 'traps' that poor managers fall into? Here are some basic rules to follow.

· Don't believe that simply being a manager gives you authority. Get carried away and consumed by power just because you've been promoted is guaranteed to make you a poor leader.

· Be wary of believing that your job is to 'carry out' rather than to create

· Don't try to get too much done. Slow down. Being busy doesn't make you look more important.

· Don't waste time focusing too much on the urgent but low value tasks.

· Try not to put off important tasks that you may hate doing but that are important to the business.

· Poor delegation skills are the hallmark of a bad manager. Trust your team to do it themselves. Poor mangers often keep hold of tasks they should give away, other times they worry that it won't be done right.

· Be aware of the people you manage. That begins with hiring the right people for your team, which is always tricky. But once you've found the right people, make sure you keep incentivising your strong performers. Or, as the old adage goes, 'Don't feed the chickens but starve the eagles'.

· Never take credit for your team's success.

· Try to avoid managing by results only. And when demanding improvement, offer support too.

· Ask for feedback. It's not a sign of weakness. By reaching out to your team and asking for feedback and coaching, you are more likely to spot any upcoming challenges before they become a problem.

· Move beyond the individual when managing your team. For example, you may now have to manage your former peers. But they won't thank you in the long run if you focus on maintaining those relationships above and beyond developing the team as a unit.
Graham Scrivener is managing director of provider of leadership development solutions Forum EMEA