Don't you believe it: 'As long as the music is playing, you have to get up and dance'
This immortal gem is from Chuck Prince, then head of Citigroup, in July 2007, shortly before it all exploded.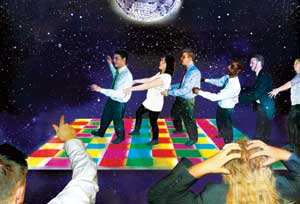 He was referring specifically to Citi's involvement in the financing of leveraged buyouts for private equity. At the time, I had been working with private equity houses for five years, and was hearing some pretty strange music. I had seen debt levels in deals rise from 'stretching, but in a good way' through 'quite scary' to 'frankly insane'.
The same thing was happening in other, less obviously gung-ho parts of the financial system. Rephrased, Prince's comment means 'if there's a big market anywhere, then, however demented some of the players may be, we have to participate'. I hear it quite frequently from non-financial clients who demur at my suggestion that they should leave markets where they are losing money and expect to continue losing it. It might explain why the head of the Association of British Insurers was recently reported as saying that the motor insurance industry hasn't made money for 16 years. Why is anyone still in it?
You could restate the principle again as 'I don't trust my own judgement. If the herd is doing something, I have to be doing that thing too.' It doesn't have to be like that. Refusing to participate in silly markets will put you in some very distinguished company. Warren Buffett once told his investors that he hadn't bought anything lately and didn't intend to for a while, because everything looked overvalued.
One bank notably stayed out of the whole subprime/credit derivatives madness. That was JP Morgan, which had invented the instruments concerned. It understood them better than anyone else, saw that the other players were being foolish, and had the guts to stay out. With economic prospects continuing to look bleak to this day, how many other firms now regret that, as the music got wilder and wilder, they didn't call themselves a taxi and leave the party early?