Don't you believe it: Loss Leaders work
As consumers keep an ever-tighter grip on their money, this hoary old marketing wheeze is enjoying a new lease of life.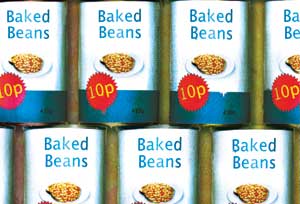 The idea is you tempt prospects in with deep discounts, then after a while ramp up the prices and hope they stick around. Groupon, the group-buying internet business, is based entirely on this idea. But do loss leaders work? There are plenty of reasons why they might not.
People get wise to it. If you receive an insurance renewal quote that is twice what you paid last year, it is the work of moments to get on a comparison website and find a better deal. If you then call the original insurer and point this out, chances are it will back down and immediately offer to match the lower price. If enough of its customers don't bother, then this temporary discount might seem like a good strategy, but it makes loyal customers feel jaundiced. This has happened to me and now I watch my insurance company's every move.
Loss leaders attract the wrong kind of customer. This, reportedly, is what many Groupon customers are finding. They aren't gaining repeat business but merely filling capacity with permanent bargain-hunters. These people may not return, but even if they do you may not want them.