Don't you believe it: 'No surprises'
Many bosses say they 'don't want any surprises' from their team. But there will always be surprises, and attempts to deny this reality can create a range of dysfunctional behaviours.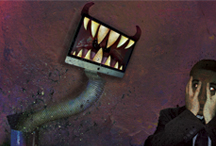 Small surprises get bigger if suppressed. I once knew a management team tasked with merging two nearby manufacturing operations. They weren't really up to the job and needed to get help. Cost? Maybe £150,000. But the group CEO was very much of the 'no surprises' school, so the managers couldn't signal their distress. When it finally saw the light of day, this small surprise had grown much bigger - it cost £5m to fix and damaged customer relationships for at least a year.
It takes time and effort to avoid surprises. Time and effort that isn't being spent making sales, designing new products or raising quality. I've also uncovered creative and even false accounting and salespeople not reporting prospects or deliberately delaying sales, all in the name of 'no surprises'.
You can learn from them. The late, great Peter Drucker wrote that one of the best ways of generating ideas is to examine unexpected successes and failures, ie surprises. If you are managing a group and you apply the 'no surprises' principle to your operating units, you will struggle to innovate. You are in effect saying: 'Don't tell me anything interesting about what's going on in your business.'