Don't get caught out by your iPad
In the wake of the new iPad mini release (which everyone is screaming about), Nick Fraser explains how to use your company iPad without riling up the HR team and risking the boss's ire.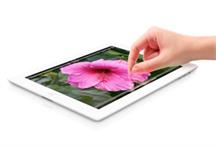 Within the last week Apple has launched the iPad mini and a new MacBook. Microsoft introduced Windows 8 and its Surface tablet and Amazon is shipping the Kindle Fire HD. With sleek design, portability and power it's hardly surprising that consumer devices are finding their way into the workplace. This raft of new launches will only accelerate the trend.
All of these devices are also packed with features to deliver more software as applications. The flexibility and accessibility of apps mean that staff are increasingly turning to tools like Dropbox and Quora to help them with their work.
Without creating technical challenges as devices and software interact with each other and with all this fast-paced development, it can be hard to avoid losing control of security and confidential company information.