You don't need David Beckham or Gillian McKeith (or me) to tell you how to vote
EDITOR'S BLOG: A referendum is no way to decide an issue as complicated as Britain's relationship with Europe - and it has brought out the worst in us.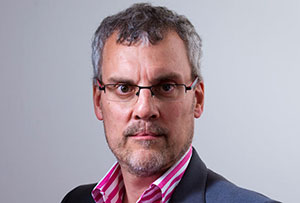 It was when David Beckham used the word 'vibrant' that I knew enough was enough. I can just about cope with the absurdity of slebrity poo-prodder Gillian McKeith telling us what we should think about the EU - we aren't 'What We Eat', Gillian otherwise I'd be a plate of spaghetti vongole - but somehow Beckham's Delphic utterance helped us all to rock bottom. And I like Beckham who seems like a decent bloke.
You can imagine the scene at gracious Beckingham Palace or wherever in Surrey they reside these days. It's breakfast time and David has gathered Romeo, Brooklyn, Cruz and Little Harper round the table to give them his world view. 'My children. (And Victoria.) After giving the matter considerable thought - and with input from my management company who have been promised a return favour from David Cameron - I have come to the decision that my fans and the broader public should vote to remain in the UE. This is in essence due to it's vibrant nature which enriches all our lives. That is all.' We deserve better than this.
I was at a conference of SMEs in the construction industry last week. Thinking it impolite to ask them how they were going to vote in the referendum, I enquired of the audience of 280 whether Brexit would be good for their business. Only two put their hands up. However only about a half put their hands up to say it would be bad.