Don't play Santa Claus when it comes to training
Every year, Santa comes down that chimney with presents galore, regardless whether last year's gifts have been played with, used or worn. Don't make the same mistake with training, says Martin Fairn, CEO of Gazing Performance Systems.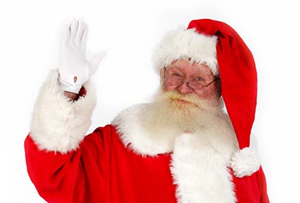 As a father of two young daughters, excitement over the impending arrival of Santa Claus and his presents has already taken over my household. However, I can't begin to express my frustration at seeing new presents unwrapped each year while last year's un-played with toys are pushed to the back of the cupboard.
I have spoken with enough parents to know that our situation is a common one. The answer is obvious! Just tell them they don't get any new toys until they play with the ones they already have, and do so throughout the year. It would certainly make for a cheaper Christmas or at least increase their appreciation for what they are given.

So what does this have to do with the provision of effective training programmes for the workforce of today and tomorrow? Recently David Fairhurst, chief people officer for McDonalds Europe, wrote in the Huffington Post: 'Workplace training shouldn't be a 'nice to do.' It has to be a 'must do',' while talking about the skills that are needed to help our economy to grow out of recession and nurture talent to the benefit of all. I agree entirely with David's sentiments but with that need also comes the risk of wasted money.
If you are going to invest in training and development, you can't afford to pay lip service to it. This has never been more true than in today's tough economic climate. But getting a return on investment is a must; investing and not getting anything out of it is far worse than not investing at all.