Don't run the West Coast line off the rails, says Virgin
Virgin Rail has told the Department for Transport that transferring the West Coast train franchise to a state-owned operator will be a bureaucratic nightmare.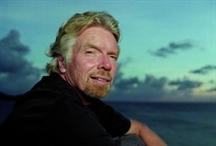 Virgin's West Coast franchise contract expires on December 9 so McCall and his team met with the Department for Transport to discuss options yesterday. While the meeting was described as 'constructive', Virgin has informed the DfT that an attempt to bring the London-to-Scotland line under state control will involve the renegotiation of 150 contracts. Not that it's trying to put government off or anything.
But DfT officials are standing their ground. They will not extend the Virgin contract if there is any risk of of a successful legal challenge under competition or procurement law. And spurned suitor FirstGroup will almost certainly have a go. As Tim O'Toole, FirstGroup chief executive, has already said: 'I don't have any choice but to examine all those options do I? I've got shareholders, they were wronged and I better find out why.'
At least there seems to be no conscious bias against Richard Branson's outfit: 'I asked 'have you seen or are there any emails saying something like that' and they said 'no',' said McCall. MT can't really imagine them saying yes, however.