If you don't want a boss, 'resign!'
Mumsnet founder Justine Roberts, mywardrobe.com's Sarah Curran and Julia Hands, founder of Hand Picked Hotels say the key to success is persistence.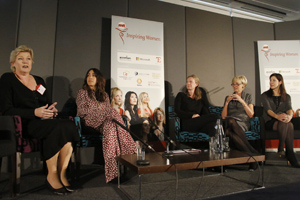 Click here to find out about our 2013 Inspiring Women conference, November 27
For the entrepreneurs' session of Inspiring Women, three of the UK's leading female self-starters described the obstacles they overcame to achieve successful and lucrative businesses.