Dr Richie Nanda: 'I guarded Michael Jackson for four days. I didn't sleep at all'
YOU LIVE AND YOU LEARN: The chairman of Shield Group and Topsgrup India will still step in and break up a fight if one kicks off.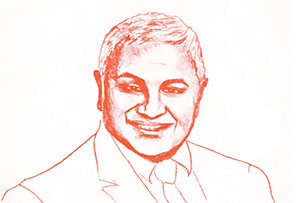 My father was in the Indian army and left to become a Bollywood actor. He opened a restaurant and a security business, but his heart lay in movies. He made four or five but they didn't do well.
My dad's got nine siblings, my mum's got nine siblings. My father's downfall came from his own extended family. Things went bad in the business and dad was a softie at heart. He had a stroke.
I joined the security business at the age of 22. We still had two or three family members and I sacked all of them. That was a big challenge for me, because mum and dad were very sensitive.