Drax and Intergen fined £39m for not insulating enough lofts
The lights are about to go out and Ofgem is trying to look muscular and settle scores.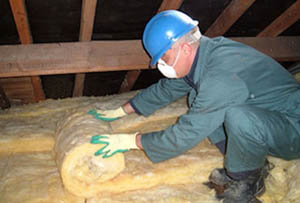 Ofgem found that Drax - based in Yorkshire and operating the UK's largest power station - achieved only 37% of its insulation-and-new-bolier targets under government green energy schemes to provide free insulation and new boilers for low income homes. It has been fined £28m, the largest charge ever issued by Ofgem.

Intergen - a US multinational which operates 3 UK gas-turbine power stations, in Runcorn, Coryton and Spalding - was found to have met only 61% of its obligations, and is looking at a levy of a 'mere' £11m.

Now, here at MT we are all in favour of good insulation and an efficient boiler. There is nothing to beat the cosy feeling that you are facing winter with all your domestic heating arrangements in tip-top fighting condition. But we can't be the only people to be scratching our heads over the topsy-turvy sense of priorities this reveals at Ofgem, a taxpayer-funded quango with 750 staff and a annual budget of around £50m.
Here we are, beset on an almost weekly basis by dire warnings that the lights are about to go out thanks to decades of unfailingly botched decisions over energy policy. This winter there is a bare 5% spare capacity in the electricity generation network to cope with any unexpected plant failures or surges.

And what does the body in charge of regulating the industry do to help in these parlous circumstances? It slaps huge fines on two of the largest electricity generators in the UK - between them accounting for about 10% of the supply - for failing to meet an obligation which, while worthy enough in itself, can at best be described as a 'non-core' activity.

Drax's bosses in particular are not happy about the fine, and who can blame them? Chief exec Dorothy Thompson said, 'We are deeply disappointed by the magnitude of this fine. However we believe that it is in our shareholders' interests to settle this matter.'

Drax (and Intergen for that matter) is a wholesale operator. It does not have direct commercial relationships with any of the unfortunate folk whose homes it has failed to insulate. And so to treat it in the same way as the giant utilities, who know exactly where we all live on account of sending us our increasingly-steep bills every quarter, is inequitable.

Drax is also of course a coal-fired generator, the sort of carbon-spewing dinosaur which some say should have been consigned to history by now. In a perfect world yes, but back in the real world Drax's work on reducing its emissions via 'scrubbing' and burning biomass instead of coal make it one of the cleanest coal fired stations around.

To compound it all, Drax had made its objection to the scheme known pretty vocally to Ofgem several time before, so there is also the whiff of low politics about the decision. Sending the message that if you try and argue with us you will come off worst may generate muscular headlines for Ofgem, but it is the rule of the playground bully and should be resisted.

Nobody is arguing that reducing carbon emission and insulating Britain's ageing and thermally-inefficient housing is a bad thing. But to fine these two companies for failing to do so is wrong-headed and counterproductive. Without them, the lights definitely would go out.