Durex launches robotic 'Fundawear' for long-distance lovers
The technology used to make a mobile phone vibrate is now being stitched into a line of next-generation knickers and linked to a smartphone app. The result: 'Touch over the internet,' says Durex.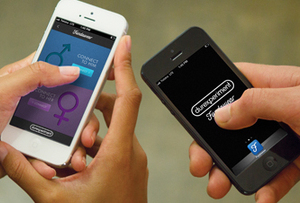 If you thought that bum bras were weird enough, avert your eyes. Condom-maker Durex has released a new, high-tech line of underwear - Fundawear (oh, the punning genuis that went into that one) that allows those in long-distance relationships to 'tease, tickle and tantalise even when apart'.
The vibration technology in the boxers, pants and bras is linked to a smartphone app, which lets users 'stimulate' specific areas at the touch of a screen.
Speaking about the unusual undercrackers, Ben Moir, technical director of the project, said: 'After the laughter had stopped, we knew it was going to be an awesome project.