Dyson charges up with £1bn investment into batteries
The British firm recorded stellar annual sales so now it's branching out, with an eye on even bigger prizes.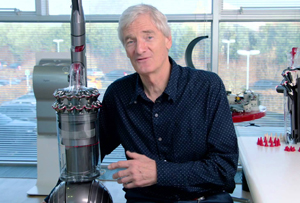 You may find it difficult to name any big winners from China's pollution troubles, but one British company has been reaping the rewards.
Dyson's sales rose by over a quarter in 2015, boosted by a tripling of sales in China. The firm said Beijing issuing two red warnings over smog levels in December increased demand for its products, such as purifiers. Total revenue was up 26% to £1.7bn (including a 222% increase in China) and profit rose 19% to £448m.
The Asia Pacific region also became the biggest source of profit for Dyson for the first time – revenue there was up 70% from 2014. While the signs had been good last year, there were concerns as to whether the Chinese slowdown would have a major impact on consumer attitudes. So far at least, it's not hindered Dyson capitalising on the vast untapped potential in China – only 12% of households have a vacuum cleaner. Well, they did in September. Dyson might have boosted that figure since then.