Dyson cleaned out by EU courts
The ECJ rejects Dyson's claims that EU energy efficiency ratings aren't fit for purpose and orders it to pay costs. Which just sucks.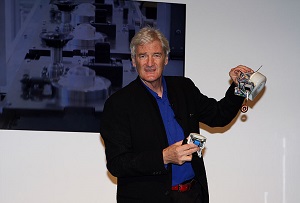 British engineering firm Dyson has lost a major legal challenge against the European Commission, after claiming the Commission's energy efficiency testing for vacuum cleaners misled consumers and was biased against manufacturers of bagless cleaners (Dyson) in favour of those that use bags (everyone else).
The European Court of Justice (ECJ) actually accepted Dyson's claims that the current testing regime didn't accurately reflect real world (i.e. dusty) conditions, but said that testing only had to be reliable, accurate and reproducible. Dyson's proposed alternative tests did not fulfil those requirements, it ruled, meaning there was no basis for changing the status quo.
As if that wasn't bad enough, the ECJ then ordered Dyson to pay the Commission's legal costs for the two-year case. Ouch. Unsurprisingly, Dyson was not happy.