Dyson sues Bosch over 'German spy' incident
The British engineering firm is suing Bosch after saying it has discovered that an employee was feeding company secrets to its German rival.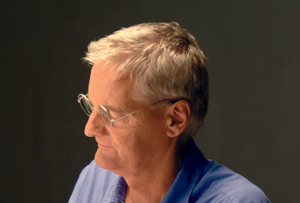 It sounds like a geeky James Bond moment for the design and engineering world. But James Dyson's company is alleging it has discovered that one of its employees in the Malmesbury inventing department was in fact a mole who was feeding sensitive intellectual property information back to Bosch. Dyson says that Bosch paid the spy through a strange 'unincorporated business' designed specifically for the purpose. Court proceedings have begun in earnest after Dyson asked for leaked information to be returned, and Bosch allegedly said 'no'.
Proceedings were filed against the German manufacturer in the High Court in London today, and Dyson is accusing Bosch's vice president for engineering of being the spy's direct contact back in Germany. In a statement, Dyson said: 'Bosch Vice President, Dr Hirschburger, was aware of the engineer's employment at Dyson. Dyson has confronted Bosch with evidence of wrongdoing but it has refused to return the technology. Nor has it promised not to use the technology for its benefit, forcing Dyson to take legal action.'
So what sort of technology were they developing? Mark Taylor, Dyson's research and development director made clear what had been stolen: 'Bosch's Vice President for engineering employed a Dyson engineer and benefitted from our confidential know-how and expertise. We have spent over fifteen years and £100m developing high-speed brushless motors, which power our vacuum cleaners and Airblade hand dryers. We are demanding the immediate return of our intellectual property.' So a couple of very miffed-sounding statements from the top brass at Dyson.