Dyson takes Bosch to court over 'VW-style' test cheating
The British engineering firm accuses German rivals of using 'control electronics' to beat EU energy consumption tests. Now why does that sound familiar?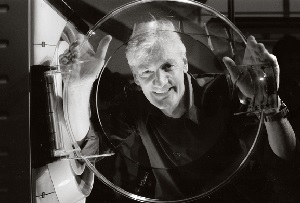 German industrialists closing their eyes and hoping that the VW emissions scandal would either go away - or at least remain restricted to the automotive sector - have been dealt a blow today. British engineering business Dyson has accused its Teutonic rivals Bosch and Siemens of cheating on EU energy consumption tests for vacuum cleaners. Here we go again…
Dyson claims some of the two firms' vacuum cleaners use 'control electronics' to increase energy usage as they suck up more dust and their bags become clogged. As EU energy consumption tests are done under lab conditions (i.e. with no dust), this means they can ace the tests despite using far more power in the real world.
'For the purposes of the European regulations the machines are all rated at 750W, yet testing shows they can draw more than 1600W when they are used in the home, meaning the energy consumption rating can drop to an "E" or "F" rating,' Dyson said. 'Consumers purchasing these machines on the basis of their widely advertised stated AAAA rating are being misled.'