What on earth is the the Bank of England's RTGS system?
The Bank of England's crucial payments system has been on the blink today.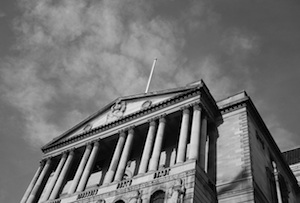 The Real Time Gross Settlements (RTGS) payment system is probably among the most important financial tools you've never heard of. Today there was a headache for banks as the Bank of England (BoE) confirmed it had been forced to pause the system after discovering a glitch.

According to the BoE, RTGS 'plays a vital role in the safe functioning of the UK financial system and in fulfilling the Bank's core purposes — maintaining monetary and financial stability,' but what does it actually do?

Simply put, it facilitates big payments between financial institutions via the CHAPS and CREST funds transfer systems, although CREST is not thought to be affected. The outage won't affect retail transactions like payrolls and consumer spending, which are handled by a different system, DNS. It could however affect home buyers and sellers, whose transactions are typically handled via CHAPS, and big payments between banks.
The BoE says that it is working quickly to resolve the matter and the most important payments are being made manually. All payments should be processed today, it said, because the system will have plenty of spare capacity when it gets back online.

Every day RTGS handles £575bn in transfers, equivalent to a third of the UK's annual GDP. CHAPS alone processed £70tn of payments last year. The BoE's factsheet on RTGS uses this ominous quote from former US Federal Reserve boss Alan Greenspan to explain quite how important the system is.

'We'd always thought that if you wanted to cripple the US economy, you'd take out the payment systems. Banks would be forced to fall back on inefficient physical transfers of money. Businesses would resort to barter and IOUs; the level of economic activity across the country would drop like a rock.'

Let's hope it gets fixed pretty soon…


Update: The system is mended. The BoE says it will remain in operation until 8pm to ensure all payments are processed today.