Easyjet profits soar post-Olympics
The orange airline has upped its profit forecast to £310m-320m for the year to September 30 as passenger bookings shoot up post-London 2012.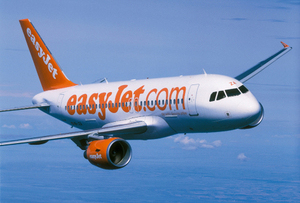 Easyjet's profits are getting a nice little lift off the back of an autumnal surge in passenger numbers. Demand is up as holidaymakers who delayed their travels to see out the Olympics start to book their late getaways. Cryophobics, horrified by the plunging temperatures in Blighty, are also seeking sunnier climes.
According to Easyjet's latest update, the airline now expects to deliver profits of around £320m, up from the previous forecast of £280m-£300m. It has also revealed that revenue per seat is rising, hitting 5%-5.5% in the six months to September against its conservative forecast of 'low to mid-single digits'.

A statement from Easyjet cites post-Olympic holiday fever as a key profit driver: 'Following the end of the Olympic Games, demand from London increased towards the upper end of expectations with the late market and beach routes performing particularly well,' it said.
But it's not all smooth sailing - or flying, rather. The airline has pointed out that it is managing to turn a profit despite absorbing an additional £230m in fuel costs this year. Next year looks even worse on the fuel front, it reckons, with an additional £30m-£40m earmarked to cover rising fuel bills. And with 'significantly above-inflation rises in charges at regulated airports in Spain and Italy' planned for next year, adding £80m to Easyjet's outgoings, there's no denying it's getting increasingly hard to make a living in the airline business...