EasyJet share price soars as Air France strike lifts off profits
The budget airline has raised its full-year profits forecast, buoyed by those tetchy French pilots.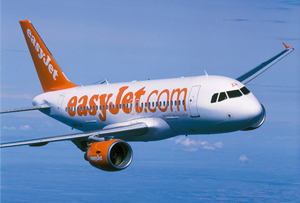 EasyJet boosted its full-year profits forecast today, after tens of thousands of passengers switched to the tango budget airline when their flights were cancelled during the Air France pilots' strike last month.

Pre-tax profit for the year to the end of September will be £575m to £580m, compared to the previous estimate of £545m to £570m, the company said in a trading update, with the strike raising revenues by around £5m.

That pleased investors disappointed by the old forecast, which was put out in July with a warning earnings could be hit by unrest in Russia, Egypt and Israel.

Shares were duly up more than 7.5% to 1,476p in mid-morning trading. And that reaction will no doubt be a welcome relief for EasyJet, after a turbulent 12 months on the markets.


Source: Yahoo Finance
It's also a little dig in the ribs of Ryanair, which said yesterday it flew 8.5 million passengers in September, up 5% on last year. EasyJet only had 6.1 million, but that was 7.5% up on September 2013. Meanwhile, the orange airline's load factor was up 2.5% to 92.2%, while its Irish rival's had risen 5% to 90%. The battle of the budget airlines continues…