Easyjet's Stelios kicks up a fuss again
As the founder and largest shareholder in the low cost airline, Stelios has been causing trouble at the company for years now. In the latest, he has threatened all the directors with court...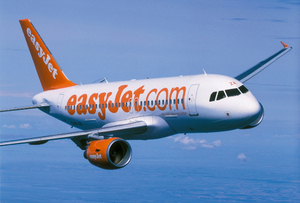 The feuding at Easyjet has been kicked upstairs this afternoon, after Sir Stelios Haji-Ioannou claimed he would take all of the airline's directors to court if any shareholder value is lost as a result of the board's decision to by 135 new Airbus planes.
In an open letter, Stelios said: 'I am not against replacing aircraft that have reached the end of their economic life. However I am against buying aircraft that are three times more expensive than the ones I bought with my own money in the early 2000s. Nor am I against directors trying to engineer some top line growth – but not at the expense of the profit margin.'
The row originally came about because a set of deals with Airbus tabled by the directors would commit the firm for nine years. Stelios says: 'In the airline industry, nine years is a lifetime.' He said that he feels public company directors should be legally held to account for what they decided to do, and insists he will do just that if the plans to 'overcommit' the company damage the share price or future dividends.