Eat Natural's co-founder on turning peanuts into pounds
From hand-making bars in a small factory in Essex, Praveen Vijn now sells 100 million bars a year. But it hasn't been easy.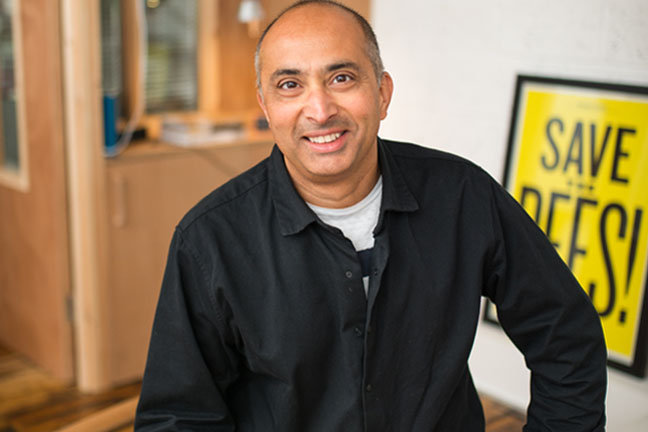 It's safe to say that there wasn't much of a trend for healthy cereal bars back in 1997. A Mars Bar cost 30p, Sunny D was about to hit UK shelves - and let's not talk about how cheap a Freddo was.
It doesn't sound like the perfect environment to launch a brand of premium fruit and nut bars - but that's just what Eat Natural's Praveen Vijn and Preet Grewal did. Armed with a 'reconditioned cement mixer and an old oven' they started producing handmade bars from their 'makery' in Halstead, Essex and used an industrial bandsaw to cut them.
Fast forward 21 years and Eat Natural is still based in Halstead, but has grown to have a 'brand value' of £80m, has posted an average year-on-year growth rate of 10-15 per cent and employs 350 staff, producing 100 million bars a year.