eBay joins list of UK tax avoiders
US online auction giant eBay has paid just £1.2m in UK taxes on earnings as high as £800m, it has been claimed.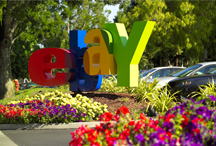 Everyone knows that American corporates often base themselves in the Channel Islands or the Republic of Ireland to reduce their tax liability in Britain, but the list of guilty firms is getting longer. A Sunday Times investigation has found that in 2010, eBay's UK subsidiaries generated £800m in sales, but the firm paid just £1.2m in tax. The site insists that it 'complies fully with all applicable tax laws', but this will do little to silence its critics.
So, if no loopholes are exploited, how much should the firm have paid? The Sunday Times' investigation said that using the firm's worldwide profit margin of 23%, eBay's UK sales would have amounted to £181m, leading to corporation tax of around £51m. That's more than 42 times what the firm actually paid, making it clear that some jiggery pokery has been going on – and in this particular instance, it's through Luxembourg. Every time a seller makes a payment to eBay (which is where the company derives most of its cash), the money goes straight to payments handler PayPal, which is a Luxembourg-based company. This allows eBay to take payments from all of its UK services in a way that neatly sidesteps the exchequer.
This kind of hocus pocus has been exposed with a couple of other US firms in recent weeks. A Reuters investigation last week found that coffee shop chain Starbucks generated £398m in UK sales in 2011, but paid no corporation tax whatever. That's right - zero. Zilch. Diddlysquat. It's even worse if you consider a longer period - over the last 14 years, Starbucks has generated £3bn in UK revenue, but the report found it had paid less than 1% of this total in tax.