Ecclestone indicted by German court
The Formula One racing boss has been summoned to appear before a German court over allegations of bribery.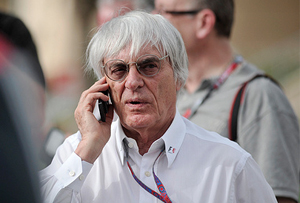 Bernie Ecclestone has been served with an indictment from a German court investigating whether the Formula One racing boss has engaged in bribery, he confirmed today.

The accusations stem from a case against Ecclestone filed in July 2011. German media group Constantin Medien (which had previously held a stake in F1) alleged that Ecclestone and his business partners had deliberately undervalued F1 when it was sold to CVC Capital Partners for $1.7bn in late 2005 – meaning Constantin Medien lost out on its share of the profits.

As part of the deal, German banker Gerhard Gribkowsky was allegedly paid a $44m bribe by Ecclestone to ensure the sale of shares in F1 held by a group of banks (including BayernLB, Gribkowsky's employer), went to CVC. Although the pint-sized billionaire admits to making the payments, he denies they were a bribe.

Mind you, he seemed fairly relaxed about the situation, saying the indictment was 'just being translated into English'.

'We are defending it properly,' he added. 'It will be an interesting case. It's a pity it's happened.'

'If someone wants to sue you, they can do it an you have to defend it,' he said.
- Image credit: Flickr/RyanBayona