Ecommerce dominates Tech City UK's updated Future Fifty
A third of the next batch of firms included in the government scheme are focused on selling online.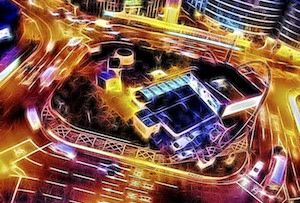 2015 was the year of fintech, at least for London. The rise of financial technology start-ups isn't before its time – the sector had long remained set in its ways and it was only a matter of time before younger competitors sought to change that.
So it may ring a little hollow when Tech City UK, the quango tasked with accelerating the development of digital businesses within the UK, noted its Future Fifty programme last year was dominated by firms from the fintech sector. It wasn't a hugely surprising ascent to predict after all.
It's not that difficult to select the most promising looking tech companies with already healthy growth trajectories, as Tech City UK does for its Future Fifty, and with that in mind its first year results might have been a little underwhelming.