Economic recovery continues as unemployment drops again
The unemployment rate is now 7.6%, inching closer to the Bank of England's target for raising interest rates.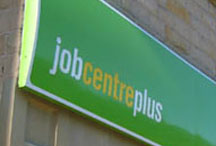 In another indication that the UK's economic recovery is well on track, official figures published this morning show that UK unemployment is at its lowest level in more than three years.

Britain's unemployment rate fell to 7.6% in the three months to September, bringing it closer to the 7% level at which the Bank of England will consider raising interest rates from their historic low of 0.5%. It was a slight fall on the 7.7% reported for the previous quarter and is the lowest recorded since the March-May period of 2009.

BoE governor Mark Carney has now said that the 7% threshold is likely to be reached this time next year - and he has also upgraded 2013 growth predictions from 1.4% to 1.6%, whilst the forecast for 2014 has been upped from 2.5% to 2.8%.

In August, the Bank of England said that an interest rate rise would probably not happen for another three years, so the improved data released this morning suggests a sharp pickup in the economy.


The Office for National Statistics said a rise in business confidence led to a spurt in job creation during the summer with an extra 177,000 people in work. In total, the number of unemployed people in the UK fell by 48,000 to 2.47 million between July and September.

However, there is still some way to go. A record 1.46 million people are working part-time because of a shortage of full-time positions. Meanwhile the employment rate remains lower than it was before the recession took hold in 2008, with the current rate of 71.8% comparing with 73% almost six years ago.

As the markets reacted to the positive jobs update, the pound rose as investors speculated that the Bank of England may raise interest rates sooner than expected.