Editorial: Alpha dads' moment of truth
How fathers have learned from their daughters, and double Ritalins all round for multi-taskers.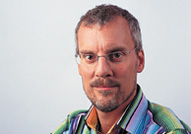 There will be some who find our cover feature fluffy or even downright frivolous. A series of interviews with leading male business figures and their daughters, embellished with delightful portraits? 'Send it to Red or Marie Claire,' sceptics might moan. Not a bit of it. The subject of women's role in the business world grows more interesting and important every year. Women are grossly under-represented in the higher reaches of corporate life, and there were many observers who claimed that this lack was one of the causes of the crash. So how can the problem be fixed? Do we take the Norwegian approach, with compulsory 40% quotas for women on company boards?
Our feature sets a simple question: did having a daughter and watching her move into the workplace alter the attitudes of these men, accustomed to their womenfolk having supper ready on the table when they, the hunter-gatherers, came home from their all-male FTSE-250 boardroom? The answer seems to be a resounding yes.
It's a subject in which I'm interested, especially as I have a five-month-old daughter, as well as two boys. For someone of my generation to expect less from a girl than from a boy in any field - academic, creative, sport or employment - would be an outrageous denial of basic human rights. But who knows what unconscious bias remains? The instinct that causes you to steer the buggy towards the Baby Annabell rather than the Thomas the Tank Engine stack at the Early Learning Centre? One thing's for sure: when it comes to denying sleep to their parents, girls are the same as boys.