EDITOR'S BLOG: BT thinks outside the old onion bag
BT has squared up to Sky in a big way but who will be the real winners? Not football fans, argues Matthew Gwyther.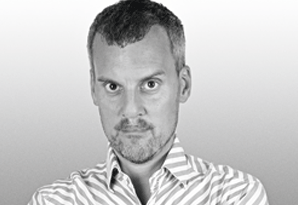 'A swashbuckling game-changer taking the fight to a Goliath-like incumbent', is not an expression one would have used in the recent past to describe BT. Until this year BT has sometimes appeared about as dramatic as a Wednesday afternoon in Poundland.

But now BT is in the ring slugging it out with BSkyB and rounds One plus Two have gone to the telecoms contender, as it acquired first the rights to some Premiership football and then, yesterday, with a £897 million jab to the eye, the exclusive rights to Champions League football from 2015.

The amazing sums at which football rights are being won, together with the realisation that the sports pay television market now has a serious second player, led to a £1.6 billion slump in BSkyB's value as its shares fell by almost 11%. Those in the know say that BSkyB could be now forced to shell out an extra £1.2bn to secure the next set of Premier League broadcast rights.

BT has entered one of the most white hot business sectors at the moment. But it had to do something. Another attempt to revive interest in public phone boxes looked unlikely. Yet another dreary round of haggling with regulators and government about the costs of fixed lines was the alternative. Its strategy makes perfect business sense because it cannot allow rivals to run off with increasing numbers of its broadband customers.

As a massive, legacy-based, once-nationalised industry presiding over a dwindling top line, milking its copper wires for all they were worth wasn't the most exciting gig in town. Neither was it ever going to pay their massive pension liabilities. What more exciting sector to enter than English football? With his interesting, hint-of-a-reformed-mullet hair- do and open shirt buttons, the new CEO Gavin Patterson looks like he once played centre forward for a middle division West Midlands club. (Patterson whilst at P&G was in charge of Pantene shampoo.) For an organisation renowned for enlightened, inclusive HR it's all a bit blokey.

The fight with Sky will be a bitter one. You don't take on the Death Star – as they call Sky at Talk Talk - without expecting casualties. Despite its massive size – a billion pounds a year in profit – Sky still regards itself as an outsider with a challenger mentality. This is the legacy of its founder Rupert Murdoch, who at 82 and again enjoying the single guy's life is now rolling up his sleeves for yet another fist fight against ever-present enemies.

The short term winners will be the organisations who least need – or deserve – further bucket loads of cash: premiership football clubs. You can bet that, true to form, they will not spend it wisely. I enjoy lolling on the sofa in front of the footie as much as the next couch potato in the row. But its stellar popularity sometimes beggars belief. When trying to analyse the massive success of football on TV my conclusion is that it has something to do with its rare continuing ability to surprise. While everyone in TV from drama to game shows is demanding "More jeopardy!" everything from Downtown, through "Simply" to the X Factor is grimly predictable. I refuse point blank to waste my time watching a programme about baking. If life is too short to stuff a mushroom, there is even less reason to spend valuable hours before I'm taken off by the grim reaper, gawping at some idiot making a perfect choux bun.

Certainly there is much in football that can appear predictable: Ashley Young falling over once he gets anywhere the penalty area; the pants of Jamie's Rednapp's bespoke suit getting ever tighter around his thighs and Jose Mourinho, a Cantona-wannabe, trying – and somehow always failing – to persuade us that he is deep and enigmatic and interesting.

But footie is what people want from Anfield to Auckland. The two things we can be sure of after BT's intervention are that a) we are going to have to fork out more if we want to watch it from our living rooms and b) the Porsche dealerships of North Surrey and East Cheshire will be doing even more business come 2015.