EDITOR'S BLOG: Google, Facebook et al turn on the spies
Tech firms need to grow out of skate-boarding Californian adolescence and accept that they have a huge responsibility towards privacy.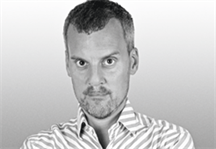 It would appear that even the American tech world has had it with spies. Edward Snowden's revelations have finally stung them into action. Today Apple, Google, Microsoft, Facebook, Yahoo, LinkedIn, Twitter and AOL have published an open letter protesting about the activities of their National Security Agency to Barack Obama and Congress.
"The balance in many countries has tipped too far in favour of the state and away from the rights of the individual – rights that are enshrined in our constitution," urges the letter, in a decidedly new tack for the IT giants. "This undermines the freedoms we all cherish. It's time for change."
The companies are claiming that Snowden's exposures have undermined public faith in the internet and blame the intelligence agencies for the resulting threat to their business interests. "People won't use technology they don't trust," said Brad Smith, Microsoft's general counsel. "Governments have put this trust at risk, and governments need to help restore it."