EDITOR'S BLOG: Just can't let you go
Scots independence has been dealt another blow today by the unexpected teaming up of Osborne and Balls. Salmond ain't happy.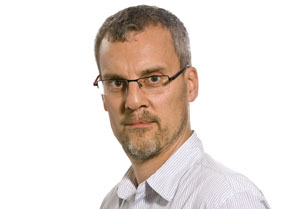 I'm no Scot. Got a bit of Celt in me – our lot were from South West Wales but found the place so unutterably grim that they upped sticks and left for Chile in the 1860s – but McGwyther doesn't sound quite right. Whenever I go up there – and it really is 'up there', bloody miles away, half way to Reykjavik – it never ceases to amaze me how great it is. Great education, food, sublime landscape, free prescriptions.

My last trip was to Islay when I produced this about the whisky industry. But I've done Lands End to John O Groats wedged in the boot of a 1927 type 44 Bugatti so I've done a few miles in the Highlands. Glasgow and Edinburgh are cool in their very different ways and have one over Leeds or Birmingham any day. The Scots can even make heroin addiction look interesting cf Trainspotting. Our commercial leader here at MT towers is an urbane operator from Troon. You can see why they might want the place to themselves.

The more sensitive among us are upset that the Scots want to give us the boot. Sure we don't like them nabbing North sea oil revenue for the next few years and worry about where Diageo's taxes might wind up but, beyond that, we wonder what we've done to deserve this harsh rejection. And given the choice of losing the maddening, weeping sore that is Northern Ireland or Scotland, I know which most English (especially members of HM Treasury) would choose.

I went to a London talk that Alex Salmond gave last year. Selling his vision of an independent Scotland to the Sassenach, bow-tied metropolitan elite. It was an utter disaster. Kicking off with a lengthy, tedious anecdote about Partick Thistle or some other obscure football club from North of the border he misjudged his audience totally. He may have had them rolling in the aisles in downtown Dundee but it was a tumbleweed moment at Claridges. Still it didn't matter because we aren't voting.

He came over, as ever, as a chippy, prickly and consummate opportunist politician. Even if he loses the realist in him knows he'll be able to press for even more devolved powers. Scottish politics is a pretty ugly, tribal business that has produced more than its fair share of monsters over the years. No other names mentioned.

But today it looks like George Osborne in a rare show of strength together with Ed Balls might be going for the knock out blow in the ugly fist fight. The nationalists do not have an answer if they are forbidden a continuing monetary union with England and Wales. What are they going to do? Become a Panama running the show as a dollar-satellite? Suddenly start negotiating with Brussels to get into bed with the Greek and Italian currency basket cases?

Despite all this were I a Scot and voting in September the Romantic in me would be tempted to give cutting loose a whirl. A new, free start and all that. Masters of our own destiny. Revivified by casting off the chains of the union. Bring back Mel Gibson from disgrace in LA to make Braveheart 2: The New Beginning. I can see why many Scots loathe the current government and why there is only one Tory Scottish MP at Westminster. But I'm not and I suspect that maintaining the Union is probably a good thing for them. And us.