EDITOR'S BLOG: We should take responsibility for what banks sell us
You can fine banks until the tills close for good but sooner or later we have to take individual responsibility for our buying decisions.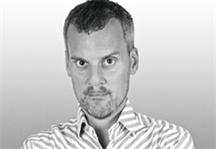 Another day, another massive fine for bank mis-selling . Yesterday it was a £28 million spanking for Lloyds for inappropriate incentives to staff for pushing financial products. Lloyds has already set aside £8bn for mis-selling loan insurance and £400m for mis-selling interest rate swaps. And in 2003 it was fined £1.9m and handed a £100m compensation bill by the Financial Services Authority for mis-selling so-called "precipice bonds".
It can only be time before Watchdog begins an investigation into Lloyds deeply worrying pushing of pet dental insurance which scandalously only pays out for one filling not a full set of dentures.

Few have a good word to say about banks these days but I'm starting to worry that the current climate of bank-fining, customer moaning and blame attribution may have gone too far.
Earlier this year I received a long letter from my mortgage lender warning me that part of our house mortgage – around 30% – was on an interest only basis. It spelled out in very simple terms what this meant and advised me that I should be thinking carefully about what I'm going to do in 15 years time when the mortgage comes to an end and that hundred grand is still sitting there unpaid.

This was an uneasy attempt to keep itself covered. What it's worried about is that in fifteen years time, or sooner, I'm going to panic, realise there's no way to pay that money off and then go bleating to "You And Yours," the banking ombudsman and the FCA and anybody who will listen about why I deserve compensation for this cynical fraud.