EDITOR'S BLOG: Seven per cent hit rate not bad for UK film
We don't and can't make mega blockbusters like the yanks. But British film has its niche, argues Matthew Gwyther.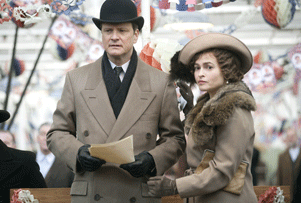 I watched Despicable Me 2 with the kids at the weekend. And a delight it was, too. For my money the best in American animated movies over the last few decades are up among the finest works of Western art from the last 2000 years. They are like medieval cathedrals, the product of many thousands of hands coming together to produce something sublime.
One of the great highlights of my career as a hack was interviewing a couple of the animators who had worked on Disney's Jungle Book.

As usual with one eye on the screen I couldn't resist checking out how Desp Me 2 had done at the box office. It has taken $918 million against a budget of $76 million. Well done, Gru. Nice work for the investors, if you can get it.

Then yesterday came the headline that, according to the BFI, a mere 7% of films made in the UK turn a profit. The statistics relate to more than 600 British films released in cinemas between 2003-2010. They noted that lower budget films - such as those made for less than £2m - were less likely to make a profit (4%).
The figure gets better as budgets rise - with 17% of films that cost more than £10m making their money back. If you have some cash left over to pay for marketing and distribution after you've finished shooting that always helps, otherwise you're just showing the results of your labours to a few cine academics, BFI buffs and your mates from film school.