EDITOR'S BLOG: Tesco looks like Billy No Mates
Questionable behaviour in the past has left Tesco high and dry when it needs its friends the most, says MT editor Matthew Gwyther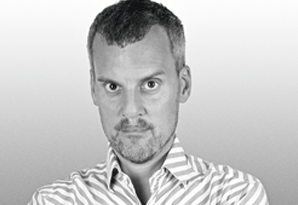 It hasn't been a great week for Tesco. But then again, not many weeks are that spiffing these days. It announced like for like sales down in all its markets at home and abroad. The company received a massive amount of grief, even from the FT, about its squadron of business jets. And, most importantly, Tesco came 191st out of 247 companies in the Most Admired Companies stakes for 2013. It came overall first six times in the Noughties. In its Food and Personal retail sector – topped by Aldi – Tesco was bested by Sainsbury, Boots, Asda and even Ocado.

Nobody seems to love Tesco any more. Few among the chatterati ever did, as Tesco did little to seek out their approval. In fact many are displaying no small measure of schadenfreude. I discussed Tesco's fall from grace with two very senior business leaders at the Most Admired dinner on Tuesday. Each had his own Tesco horror story.

The first used to do a lot of work with its real estate division. A number of years back he got a call out of the blue at year-end demanding that his outfit give a 5% retrospective, non-negotiable rebate on all the work his company had done during the previous twelve months. He was shocked and angry. 'You drove such a hard deal with us in the first place I hardly made 5% on the work I did for you,' he protested. 'And now you're demanding that back. Well, that's it - we're out.' And so his company was. It hasn't worked with Tesco since.

The second company sells very popular branded grocery products. It does a vast amount of business with Tesco and elsewhere. In early December a few years ago, having completed the lengthy and hard-fought negotiation about discounts and prices for the Christmas period, his company was told out of the blue it had to cough up a very large sum to sponsor a 'promotion.' The company refused and the product was delisted over the vital Christmas period.

Trust is the glue of commerce. If you work on this basis with suppliers, there is little room for trust. When a deal is made, most people in business expect the parties to keep to it. Of course in the fluid world of retail negotiation, when a 'deal' is a deal is open to interpretation.

Nearer to home I have my own story. A close relative had her first meeting with a Tesco buyer a few weeks back. She and her colleague duly made the trek up to Cheshunt and waited patiently in the reception, having announced their arrival. And they waited. Finally a message came down that they were in the wrong place and should have been directed to an office 18 miles way. It was Tesco's error. But the buyer refused to speak to them, even on the phone. The meeting never happened. No apologies, although an email did eventually appear.

The point is, Tesco is still Number One by size by a very considerable margin. And its margin is greater than that of Sainsbury's. (Justin King in our recent interview says former chief exec Sir Terry Leahy was running the business 'too hot'). It remains a 'more successful' business than Sainsbury's or Asda by that criterion.

I don't think we should wish Tesco ill. It is a huge British business employing tens of thousands of people and, rarely for a UK retailer, it has enjoyed a deal of success abroad, although the Fresh'n'Easy venture in the States was a disaster. Philip Clarke the CEO appears to have been given the proverbial hospital pass by his predecessor and he has a tough gig putting his cruciate ligaments back together. He knows it lacks warmth. Tesco has been the Ryanair of retail for many years but even Michael O'Leary wants to make his outfit cuddlier in this decade.

Supermarkets enjoy very great power in this country. And it is not just Tesco which uses its massive buying muscle to get what it wants. They all do it – even the saintly John Lewis this year decided unilaterally it was lengthening its payment terms to suppliers. That dimmed Spedan's halo.

But, because of its immense size and power, because it was Top Dog for so long, this kind of behaviour seems to have left Tesco especially friendless. And, when things aren't going too well you really need your mates.