EDITOR'S BLOG: What's your poison? The heat is turning towards gambling
First they came for the smokers, then the drinkers. Those addicted to a flutter will be next...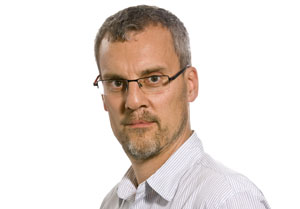 It was surprising and heartening to learn that the rate of smoking in the UK is now down to one in five adults. For the first time in 80 years rates have fallen to 19.3%. Back in 1962, very shortly after I was brought along by the stork to my Senior Service cigarette-loving parents, 70% of men and 40% of women smoked. I'm puritanical about few vices but I really cannot abide smoking. It killed most of my family from my grandparent's generation, one of my closest friends at the age of 53 and it costs all of us billions via the NHS.

The tobacco industry will be vanquished sooner or later in the West and good riddance. It has long since turned its malign sights onto the developing world where in China and India they will be paying the price big time before long.

After fags it was booze that came into campaigner's sights. This is a war that is currently in its middle phases with victories on both sides – no minimum pricing for alcohol but increasingly tight laws on its above the line promotion. There's no doubt that increased regulation is on the way as liver disease rates rise sharply and we all observe such grim new phenomena as Neknominate in action. I bet Mark Zuckerberg is too smart ever to try downing two pints of vodka with four tea bags in it.

After fags and booze in the vice list comes gambling. (Another dubious pleasure-source which attempts to defeat not only fate but also simple maths.) Gambling is only now starting to feel the contemporary heat. It's been disapproved of for years by the pious – just look at the lengths Nathan Detroit has to go to in order to get his crap game set up in 'Guys and Dolls' - but now the anti-poverty pressure groups are moving in. Their recent focus has been on fixed odds betting terminals in bookies which work like crack cocaine on addicts. This drug analogy is quite apt. The Gambling Commission recently fined Gala Coral £90,000 for allowing a drug dealer to launder money through what in the old days we called one-armed bandits.

So the big gambling outfits – already struggling with empty bingo halls and greyhound tracks - need to watch their backs. Compared with the United States where you can be banged-up for online betting we've always been more relaxed about gambling but this may change. Ladbrokes, which announced pretty poor results yesterday, seems to have got a jump on its rivals by saying it leads the way in corporate social responsibility in its efforts to tackle problem gambling. It claims it will link the pay of its executives to their success in dealing with gambling addicts.

There are many hundreds of millions in gambling. (Just ask any City boy dealer for whom it is a way of life. The whole subprime mortgage business was a tasty little flutter where only one side knew the real odds. ) Virtually the only TV ads you see these days in between the two halves on Sky Sports are for online betting sites. If I see Ray Winstone urging me to 'bet nah on duh inplay'. I'm going to put my foot through the 42 inch plasma screen. (Why do they dress him like some kind of small time, tweedy country squire btw?)

The new digital world was made for gambling. After porn distribution/monetisation it is one of the industries that has done amazingly well out of the web rather than be first disrupted and then trashed by it. Betfair, for example, was a clever innovation and is already 14 years old – a rare online pureplay that survived from the first dotcom boom and bust. Whereas previously having a punt meant a laborious trip down to the betting shop for the one-armed bandit or an each-way on the 2.30 at Kempton Park, now you can touch your iPhone and be hundreds up – or, far more likely down - in a millisecond. And you can get credit.
This golden age of being fleeced by the bookies in search of that dead cert winner will not go on ever. And it's unlikely to be the advent of Sharia law that brings it to a sticky end. First they came for the fag makers. Then the purveyors of liquor. Next will be the gambling companies. You just watch.