Edukashun is in a pickle
Blame those in control of the purse-strings, not the teachers.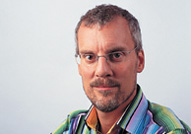 Not a great week for education news. First off came the bombshell that Mark Elms, a primary school headmaster in Lewisham, is going to take home a whisker under a quarter of a million pounds for 2009-10. I'm sure Mr Elms is a dynamic and inspiring individual in an area where such people in education are thin on the ground. The kids of south-east London may well have benefited directly from his dedication.
But two hundred and fifty grand? (Mind you he's earning it now being chased around south London on his five hundred quid bike by a load of righteous Daily Mail photographers.) Lewisham is a toughish patch, but it's not Helmand with roadside bombs going off and the chance of being stoned to death for daring to educate the young females of the community.

To coin a phrase from the boss of Shell – are you telling me Mr Elms would have done any less good a job for £150k? What this shows is how smart and committed individuals within the public sector have been able to rook the system. It's not just teachers – over recent years if you were a consultant who landed a public sector contract, you wandered around shouting 'Bingo!' for the next three weeks, and ordered a new 911.