Effective leaders need more than good intentions
Just thinking about doing something won't get results, it's what you actually do that counts. Here's how not to fall into the action-intention gap.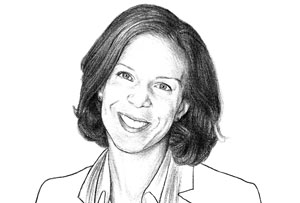 On a leadership course some months ago, I was struck by this quote: 'We judge ourselves by our intentions, but others by their actions.' While not all leadership quotes are created equal, this one rang true. It called to mind a client who mentored a younger colleague. For weeks she'd planned to arrange a mentoring meeting, but other priorities had crowded in. While my client had been thinking about the mentee, all that the mentee experienced was a communication void. My client was judging herself on her good intentions, while the junior colleague saw a mentor who didn't get in touch.
It's true for others too. Take the manager who frequently ducked important decisions. Although he would explore the facts and reach a conclusion, this would rarely be translated to his team, as he always found a reason to seek a more senior manager's view. In his eyes, he was a methodical decision maker. To his team, he was an indecisive leader who failed to give direction. He was shocked when he received their feedback. He'd seen events through the perspective of his own intentions, not through the lens of what he actually did.
How about you? Do you kid yourself about the times you've failed to deliver? Perhaps you had good reasons. Unfortunately, that's not the part that others see. Instead, we need to judge ourselves on our actions, rather than from the sanctuary of our good intentions: