Elon Musk: 'I like Richard Branson, but technology is not his whack'
The billionaire head of SpaceX told MT we'll be on Mars in 10 years and it could one day be home to thousands of people.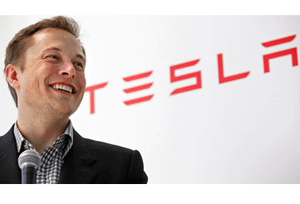 Elon Musk, the founder and CEO of spacecraft-maker SpaceX, said the pace of change in space exploration has been 'probably negative' so far, but that things are going to progress 'pretty quickly' in the next decade.
'We'll be doing test flights on our spacecraft the Dragon 2 later this year,' he told Management Today. 'We'll be going to Mars within 10 or 11 years. We're going to build a big spaceship which can carry people. I'd go certainly myself at some point, although I'm not sure how wise it would be for the CEO to be the test pilot.'
Elon Musk, the South African-born business tycoon who co-founded of PayPal, started SpaceX in 2002. The California-based company designs, manufactures and launches advanced rockets and spacecraft. In 2012, SpaceX's Dragon spacecraft became the first commercial vehicle to successfully attach to the International Space Station and return cargo to Earth.