Elon Musk may be a genius but he's not infallible
Not everything the Tesla CEO touches turns to gold.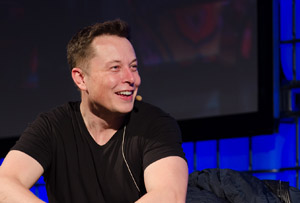 If you want an indication of just how highly Elon Musk is regarded by at least some sections of the general public, a recent online petition was started to award the Tesla and SpaceX CEO a Nobel Prize in Economic Sciences.
That may not be enough to convince the committee in Stockholm, but Musk is seemingly busy delivering on his promise to reinvent the future. Tesla's newest 'affordable' electric car, for instance, racked up 275,000 reservations in five days (it won't be on the market until end of next year earliest). But amid all the hype, there's a danger Musk is letting expectations run away from him.
Entrepreneurs like Musk need a certain level of self-confidence to make their visions reality and often seem three steps ahead of everyone else. So tempering expectation is likely low down his to-do list – more likely he'll stoke the excitement (Musk recently said on Twitter that the new Tesla Model 3 interior will 'feel like a spaceship').