Elon Musk trashes Apple's car dreams
The billionaire entrepreneur doesn't appear to be too concerned by the challenge from Apple, or the 'Tesla Graveyard', as he calls it.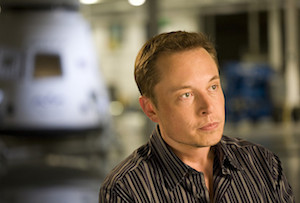 One of the great things about billionaire entrepreneurs is that they don't really have to guard their tongues the way corporate chiefs do. So when electric car and space rocket kingpin Elon Musk was asked about the threat his firm Tesla faces from the rumoured and much-anticipated Apple car, he didn't pull his punches.
'Did you ever take a look at the Apple Watch?' Musk scoffed in an interview with German paper Handelsblatt. 'No seriously, it's good that Apple is moving and investing in this direction. But cars are very complex compared to phones or smartwatches. You can't just go to a supplier like Foxconn and say: build me a car.'
Ouch. Musk didn't stop there either. There's a good reason Apple might be interested in building a smart car to rival Tesla, after all. It was 'the next logical thing to finally offer a significant innovation… a new pencil or bigger iPad alone were not relevant enough.' Somebody's not getting a complementary iPhone 6S from Apple this Christmas then.