Published: 19 Dec 2016
Last Updated: 04 Jan 2017
In a shiny glass building right on top of London's Old Street roundabout, in a hushed room bedecked with computer screens, a handful of people who look to all the world like regular desk jockeys are quietly at work.
But they are not doing email or crunching spreadsheets, oh no – these guys are flying satellites. As they tap at their keyboards, 36,000 kms above the surface of the earth the thrusters of geostationary comms satellites respond, tweaking their trajectories ever-so-slightly to compensate for the invisible lumps and bumps in the gravitational field that knock them off course.
It's an important job – once the fuel is used up, a satellite's life is over. A skilful pilot can eke out a supply designed to last 15 years for 20 or even more. With each satellite costing $500m and providing direct comms coverage for a third of the earth's surface, that's not small change.
Welcome to Inmarsat, best known as a provider of satellite communications systems to gung-ho, go-anywhere types like TV crews, oil and gas exploration teams, and of course the kinds of 'Civil Servants' who Daniel Craig is channelling when he goes into 007 mode.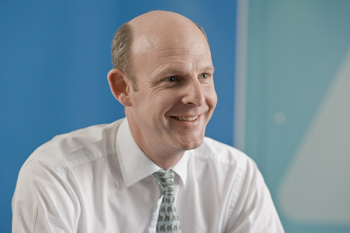 If there is no mobile signal, you're keen to avoid malicious eavesdroppers or you just need a broadcast-quality video link out of the latest remote warzone or disaster area, then this is the kit for you.
'We are an industry that does good toys' admits CEO Rupert Pearce. 'Rockets, space craft, satphones, satellite dongles…' What's one of those? I ask. He shows me a chunky flat plastic slab with a hinge in the middle that looks a bit like a wireless router.
'It's a mobile office data terminal. Point it at the sky and it gives you voice and data, a 100m wireless hotspot zone. These have transmitted from the top of Everest but they're equally good any place you are out of mobile coverage, or you want a secure connection. There are plenty of places in the world where you wouldn't want to use the local data network.'
True to company's roots (it was founded in 1979 by the UN to provide maritime and aviation safety systems) the gadget even has a panic button for emergency rescue – 'Hit that and it sends out a GPX fix and someone comes and gets you'. Try that on your iPhone 7.
It may seem like the ultimate niche market, a high-barriers-to-entry business that resists the blasts of digital hyper-competition that are sweeping away so many incumbents in less well-protected sectors.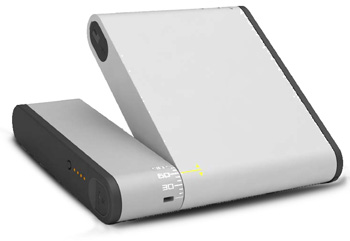 But even in space, disruption it seems is an ever-present reality. The days when being a niche provider for a small number of deep-pocketed customers was enough sustain the billions of dollars required to keep those satellites flying and up to date, are drawing to a close.
'Our world is impressively dynamic at the moment' he says with careful understatement. 'The pace of investment has gone up exponentially. There are huge tech shifts and changing competition – SpaceX, Google, Amazon, Facebook – they are all flirting with space assets.
'They are new competitors with new approaches and ideas. We know that we have to keep disrupting ourselves all the time, because success in one wave of innovation can sow the seeds of your downfall in the next' says former M&A lawyer Pearce, clearly a student of Clay Christensen's Innovator's Dilemma.
So now Inmarsat is increasingly about filing in the gaps in mass connectivity, as evidenced by the firm's biggest departure in years, its foray into the brand new and potentially highly lucrative market for in-flight wi-fi.
'In the last five years, airlines have realised that to get people on their planes they have got to have wi-fi. That's because we have got so used to being always connected on the ground that we cannot live without connectivity in the air, even on a relatively short flight.
'It's a $4bn wholesale market that came out of nowhere.'
To those of a certain age for whom air travel is one of the last respites from the always-on world it may not appeal. But it's going to happen anyway he says, and Inmarsat's new GlobalXpress network – a new hybrid of downward looking satellites, and upward looking ground stations - will make sure that it works properly, too.
'On most aircraft that are connected today, the service quality is very poor. But in 10 years time the norm will be to have a good, hotel wi-fi-like, experience. Passengers are increasingly filling in questionnaires that make it quite clear they would rather arrive late and without their baggage than have to endure being unconnected on the flight.'
Several large operators including BA parent IAG, and Air New Zealand, have already signed up. It's another new market that brings another fresh set of competitors. Thanks to its background in aviation safety systems, Inmarsat is 'already in the cockpit of most of the world's aircraft' says Pearce. 'But the cabin is a different environment with different competitors. Panasonic, for example.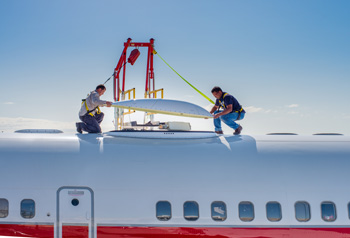 'It has around 80% of the in-flight entertainment module, so its interest in the market is defensive – looking to protect their incumbency as the world goes from in-flight entertainment to self-entertainment on their own devices.'
Then there is the challenge presented simply by keeping it's crown jewels, the satellite network itself, up to the task in hand. 'In the forthcoming gigabit society where everything is connected to everything else, moving data becomes mission critical. It's no longer a cost, it's an enabler.'
That means that Inmarsat's USPs – 99.99% availability (less than 5 mins downtime per month) and its resilience ('Satellites don't blow over in a high wind') become ever more important.
But it also means that, just as in terrestrial broadband, demand for bandwidth is exploding, so paying for a new 'constellation' of satellites providing ever-higher connection speeds becomes a five-yearly expense instead of a 15-yearly one.
It takes four of them arranged in complementary geostationary orbits (one where the satellite doesn't move relative to the earth's surface) to provide global coverage, costing around $1.5bn in total.
'We launched the last of our latest satellites [I-5 series, made by Boeing and providing 100mbps connectivity] in Sept last year, and between Christmas and New Year we had already ordered the next generation, which will provide 250mbps by 2020. The capabilities and costs are undergoing a revolution.'
The payoff for such a frantic pace of investment, says Pearce, is that all the extra bandwidth opens up huge new opportunities. 'Satellite is creeping into much bigger markets. We can enhance and underpin mobile coverage – no more notspots – and we are increasingly relevant for smart cities and smart energy grids. We're even working on a drone ships project with Rolls Royce.'
Pearce himself is a former Linklaters partner then VC exec, who he says only intended to spend a couple of years at Inmarsat to get some experience in a high growth company to make him a better investor.
'Somehow I am still here, I never went back to investing. In a company you stay with things longer, it's about rolling up your sleeves and building something.
'In investment the portfolio is the thing, there's satisfaction in that as well but you hardly ever see anything through.'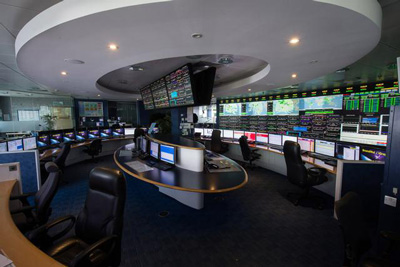 Inmarsat has been a fully FTSE-listed company since 2005 and its numbers are holding up pretty well. It's Q3 revenues rose 5.8% to $341.9m and its EBITDA 13.5% to $204.6m.
Pearce has certainly got plenty to see through for the time being. 'I've got a purpose ambition and a financial ambition' he says.
'The purpose ambition is that I want us to migrate from being effectively a telco to being a digital services enabler playing a powerful role in the emerging digital society.
'Financially, I want to drive us quickly to $1bn a year with sustainable double digit growth.
'If we get all that right, then in five years time Inmarsat will be playing at a different level.'