Emerging economies: My return passage to India
As Western economies founder, India offers endless possibilities for expansion to eager British firms, as Matthew Gwyther saw on his first visit for 20 years.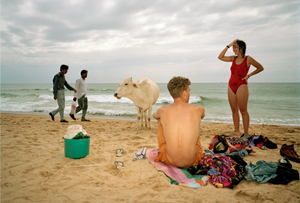 The first experience of India is always special. Mine occurred in 1988, when I was sent out from the UK to interview Professor Sergio Carvahlo of the Vigilant Goans' Army. The professor and his fellow warriors were fresh from an attack they'd launched on an incoming charter party of German package tourists at Dabolim airport in his beloved state. As they descended onto the tarmac, the holidaymakers discovered that their tour bus had been littered with rotting fish and its Wilkommen banner smeared with cow dung. 'We were very polite,' Carvahlo told me. 'We just handed out our leaflets to explain that a certain sort of imported lifestyle (wandering the beaches in a G-string or less and puffing vast quantities of Nepalese hash) is not acceptable in Goa. Goa should remain as beautiful as God made it.'
Before this summer, I hadn't been back to India since 1991, a full 20 years. A lot has changed, and not just in Goa, where the professor has lost his battle and the palm tree toddy-tappers of the Indian Ocean coastline who made palm wine have been replaced by large numbers of luxury hotels.
That 12 months in 1991 had a crucial impact on India's post-independence history. Not only was it the year of Rajiv Gandhi's assassination but there was also a major financial crisis in which the country was within three weeks of running out of foreign currency reserves (67 tons of India's gold had to be hocked to acquire an IMF loan). This humiliating upheaval led to the abolition of the notorious 'licence raj', which marked the beginning of India's modern business age.