Emma Codd: 'I've been traumatised by losing two hours with my children'
POWER MUMS: The Deloitte partner balances two jobs with twins and says she is a 'terrible insomniac'.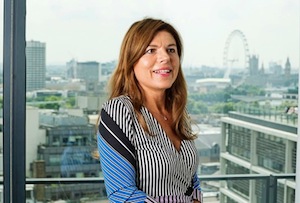 Emma is a partner in the forensic team at Deloitte and is managing partner for talent. She works full time, has twin girls aged five and is married to a man who develops commercial properties. They have a nanny and a cleaning lady who comes twice a week.
So you have two jobs?
Well yes. I was brought in to set up and lead a specialist team, which is now about 50 people. Then last June our CEO called and asked to see me – for some reason I thought I was about to lose my job! No I really did. And he asked me to join the executive as managing partner for talent for the firm.
So now I am responsible for our firm's talent strategy and have the HR team reporting into me too, even though that isn't my background. It's important because the only thing we have in our business is people – we don't make widgets – we have to make sure we get more than our fair share of good people and make sure they have a good experience here.