Employers can't afford to be passive about e-smoking
WORKPLACE RIGHTS: The electronic cigarette market is hotting up. What line should employers be taking on the phenomenon?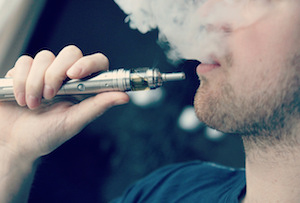 Although smoking in the workplace is banned, this does not extend to e-cigarettes. Permitting their use at work would, however, be dangerous while the potential health consequences for both vapers and others inhaling their vapour are unclear. The possibility of future personal injury claims is probably best avoided by imposing a blanket ban on both normal and e-cigarettes.
In a recent case, a school catering assistant was suspended for vaping in front of pupils. While her claim failed on the facts, the employment tribunal warned that the school would have been at risk of an unfair dismissal finding because its smoking policy placed no restrictions on the use of e-cigarettes.
Developing an e-smoking policy, when there are now 1.3 million 'vapers' in the UK spending around £340m a year, is not an issue you can afford to be passive about.