'Employers need to stop forcing parents into a five day week' - Catherine Thomas
Meet the international divorce lawyer at Inspiring Women in London on November 19.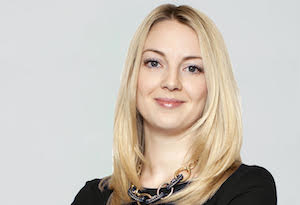 Who has inspired you in business?
My godmother, Ann Eliot, who paved the way for women in senior positions in the companies she worked in and dealt with all the challenges that brings. At one point she was the only woman in a pool of 400 managers. She has worked extraordinarily hard and has achieved great things, but it hasn't hardened her - she is one of the most generous people I know and goes out of her way to help others with their careers.
What has been your biggest setback and how did you overcome it?
I have been lucky not to experience many setbacks (yet!), but one of the biggest blows, at least initially, was being told by my teachers that I would be wasting my time if I applied to. As I went to a comprehensive school I would never get in, according to them, and they refused to help me apply.
I was deeply upset by the idea that my whole future could be restricted when I was still a teenager, but, following my mother's mantra to ignore anyone who tells you that you can't do something, I spent three very happy years at Oxford studying law.