Employers rage as Working Time opt-out abolished
MEPs have voted to scrap Britain's opt-out from the 48-hour working week - just as we enter a downturn...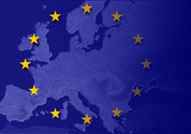 The European Parliament voted in favour of abolishing the Working Time Directive opt-out, originally negotiated by Britain but since adopted by 14 other EU member states. If it gets its way, Brussels would be able to force UK employers to stick to a maximum 48-hour week, averaged across a year – and many observers are horrified that the EU wants to discourage people from working at a time when its member states are desperately trying to haul themselves out of recession.
The vote to ban the opt-out (by 2011) was won by 421 votes to 273, with most Labour MEPs voting in favour (in defiance of Gordon Brown's wishes). This might seem predictable – after all, the EU has been vocally opposed to this barbaric Anglo-Saxon instrument of capitalist suppression for years. However, the political wind did seem to be changing, thanks largely to the fact that more and more countries want to take advantage of it. With 15 now signed up, the European Commission seemed all set to reverse its earlier opposition – but clearly these MEPs didn't read the script.
Britain's argument has always been that the opt-out is crucial to business flexibility, and some 3m workers have chosen to take advantage of it. 'Losing opt-out agreements could constrain the labour market - potentially damaging business survival rates and fuelling further rounds of redundancies and bankruptcy filings,' thundered Jonathan Exten-Wright, DLA Piper's senior employment partner. 'Employers could now see their costs soar as they are forced to cover the hours left behind by existing employees with additional appointments or agency workers to remain competitive.' Not exactly ideal with the economy in its current state...