Energy companies to pay a bit more for compensation for power cuts
Regulator Ofgem proudly announced that it had extracted another 3.3m pounds from energy companies for the power cuts endured by customers in the winter. But surely this is self serving.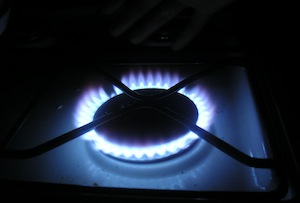 Since this year's storms, energy regulator Ofgem has taken on a new role: distributor of justice. It's already extracted £4.7m from SSE and UK Power Networks for the lengthy power cuts many of their customers were forced to endure during the worst of last winter's weather. Now it wants them to pay out another £3.3m in donations to organisations like the Red Cross, which provided some of the relief to victims of the flooding.
The watchdog also said it wants energy companies to increase their payments to customers from £27 to £70 if they're sans power for at least 24 hours.
You can understand where Ofgem is coming from: a) some customers were left without power for weeks, and b) energy companies are about as popular as Vladimir Putin at the moment, given their preponderance towards hiking prices while continuing to pay out nice, chunky dividends.