Energy companies ripping people off
Ofgem says that over 4m British customers are getting a bad deal from their energy companies...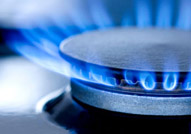 Although its latest seven-month probe found that the energy markets 'work well for most', regulator Ofgem also believes that some customers are 'missing out on the full benefits of competition'. In particular, it's referring to the 4.3m people in the UK without a gas supply, who apparently have no access to any of the best offers. Ofgem is now threatening to report the industry to the Competition Commission unless it raises its game…
It wasn't all bad news for the industry today. Ofgem found no evidence of a price-fixing cartel – in fact, since competition has led to a 'wide range of tariffs and products', and awareness of switching is on the increase, things are actually operating pretty well as far as many customers are concerned. The problem is that not everyone is benefiting – and as always, it tends to be the worst-off and the most vulnerable that end up losing out. It's these people that Ofgem's proposed market reforms are intended to help.
One of the main recommendations as far as homeowners are concerned is that payment methods shouldn't determine prices. Estimates suggest that those on pre-payment meters pay £118 more for their fuel every year than those who pay by direct debit, while those who pay by cash or cheque pay an extra £80. Ofgem thinks this is unfair (particularly since this tends to be a socio-economic distinction, i.e. the fuel poor are more likely to use the more expensive methods), so direct debit discounts may soon be a thing of the past. It's also demanding more transparency, and tougher rules on annoying doorstep salespeople (for which we'll all be truly grateful).