The entrepreneur making your kitchen smarter
SPONSORED: How Christian Lane turned a £100 prototype kettle into a £20m-turnover business.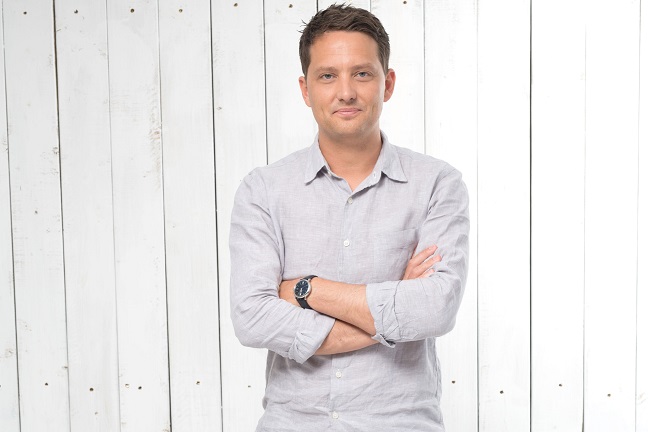 What was your lightbulb moment for Smarter?
I started Smarter three years ago. It wasn't so much a 'lightbulb moment' as a new take on an existing industry. I started with the most commonly used room of the house (the kitchen) and the most commonly used appliance (the kettle) and looked at how we could disrupt the market, not just by improving on existing features, but by creating entirely new ways of saving people time and money. I spent £100 building a prototype of the iKettle – which you can pre-boil from your iPhone – and pitched the product to retailers. We launched on Firebox.com, became the number one product after only two hours, and sold 1,000 units overnight. We moved into mainstream retail with listings in John Lewis, Currys and Harrods, then went on to launch two new products: the Smarter Coffee Machine and the FridgeCam, a wireless camera that fits inside your fridge so you can check its contents from your phone. Smarter has an annual turnover of £20m and we employ 30 people.
What were your biggest mistakes?
When our first shipment of 10,000 iKettles arrived from China, none of them worked. I still remember that feeling of dread; I'd raised £15,000 from friends and family to go into production but the business seemed doomed to fail the moment the stock arrived in the country. I literally had to unbox and fix every single kettle. Orders were sent out late, retailers threatened to pull out and we had to offer heavy discounts. It was a costly mistake. The lesson: always make sure you verify your suppliers and have a cash buffer.
What are your tips on trading overseas?
If you want to drive revenues, you need to look beyond your home market. We expanded into Europe in 2015 and the States last year. We now supply major retailers all over the world and have just signed a deal with German appliance manufacturer Liebherr. My first tip is to manage your cashflow really carefully. We make a lot of payments to suppliers overseas, particularly in China, some of which require cash up front; we use an American Express Gold Business Card® which enables us to make payments quickly as well as helping our cash flow through deferred payment terms. We can pay via the American Express portal or with the card. When you're a start-up, speed and flexibility are crucial. Second, keep a close eye on exchange rates. Watch out for fluctuations and make sure your price points are correct.