Entrepreneur Q+A: Mr & Mrs Smith co-founder Tamara Heber-Percy
Tamara Heber-Percy, the co-founder and CTO of travel website Mr & Mrs Smith, on working with her husband, keeping the business independent and launching their own hotel one day.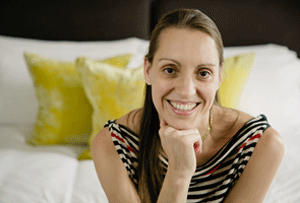 Tamara Heber-Percy will speak at our Inspiring Women conference on November 27, 2013 - click here to find out more.
Tamara Heber-Percy founded award-winning travel website and boutique hotel booking service Mr & Mrs Smith with her husband in 2003. The business now has 900 hotels on its books, more than 100 employees and offices in Melbourne, New York and Singapore.