The most entrepreneurial country in the world is... Uganda?
Start-ups may be super cool in developed countries, but in poorer parts of the world many are forced to go it alone.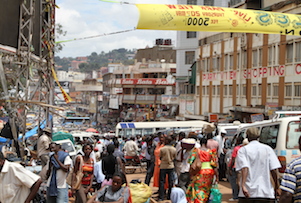 Asked to name the most entrepreneurial country in the world and most people would probably say the US. Land of the brave, home of the free market and Silicon Valley, right?
Wrong - if you measure entrepreneurship by the proportion of people starting their own business anyway. Top of the table is Uganda, where 28% of people have started out on their own in the last 3.5 years, according to analysis of Global Entrepreneurship Monitor data by supplier directory Approved Index.
Next on the list is Thailand, at 16.7%, then Brazil, on 13.8%. Starting to see a pattern? All of the countries in the top 10 are developing, where going it alone may be a necessity rather than a choice, due to a lack of good, formal employment. After all, one sign of a developed economy is being able to institutionally support large companies.